Mumbai University's distance learning institute prints wrong birth date and name for Mahatma Gandhi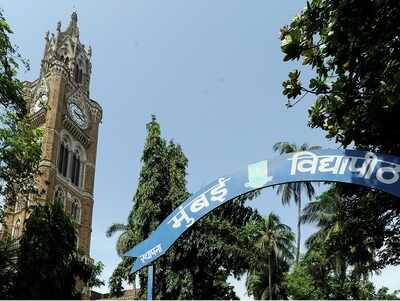 (This story was first published in Maharashtra Times on July 08, 2019)
Mumbai:
 The Mumbai University's Institute of Distance and Open Learning (IDOL), which is finding a difficult time getting UGC recognition, is once again in the news for all wrong reasons.
The time, IDOL has made a mistake in the syllabus itself.
In the history book of MA Part-1, the name and birth date of the Father of the Nation has been misprinted.
Gandhi's name has been printed as Mohan instead of Mohandas. Whereas the date of birth has been mentioned as October 2, 1969, instead of 1869.
Such a glaring mistake in the higher education syllabus is a serious issue and it should be rectified immediately, Yuva Sena's member Vaibhav Thorat told Vice-Chancellor Suhas Pednekar.
Not only that, there are several grammatical mistakes in other books as well, Yuva Sena claimed.
IDOL spokesperson Vinod Malale said they express regret over the mistake and the newly-edited material will be issued to students.
Meanwhile, without UGC recognition, no fresh admissions will be permitted this year. IDOL's admission process usually starts in the second week of July.
["source=mumbaimirror.indiatimes."]